Our Management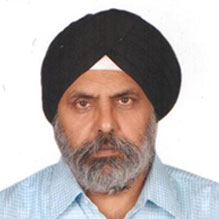 Mr. Manjit Singh

Mr. Manjit Singh joined the family business at the age of 10 yrs in May 1971. He pursued his education in commerce and in 1984 he opened the first branch at Kurla. Through the years he nurtured the business which has grown leaps and bounds through his perseverance & hard work. He gave a personal touch to his entire business and built good relationships with his customers over the years.

In 2005 he got an opportunity to start his new endeavour with WABCO INDIA LTD. formerly known as Sundaram Clayton Ltd. to start the company's 1st authorised service centre in Mumbai. He took personal training from Sundaram Clayton Ltd at Chennai in Feb 2006 as he likes to get involved personally in his work.

Mr. Manjit Singh's passion and dedication impressed the company to the extent that they decided to offer him a service centre in Nerul. He has not looked back ever since and has been regularly attending various trainings held by the company to improve himself and keep updated on the latest technologies that would help him provide his clients with the best service.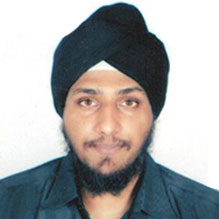 Mr. Japjiv Singh

In 2008, his son Japjiv Singh Anand joined the business. Japjiv pursued his graduation in accounts and finance and is pursuing his Masters along with handling the business. A tech savvy person with a passion for automobiles like his father Japjiv plays a key role in the company contributing to its growth and expansion plans.They both complement each other in work efficiently co-ordinating and managing the day-to-day business. He is a partner in Gurumeher Brake Technologies. He also takes active part in attending the service camps, being a part of the van campaigns and getting clients for the business. He believes in direct interactions with his customers keeping in touch with them to ensure satisfaction and resolve their grievances.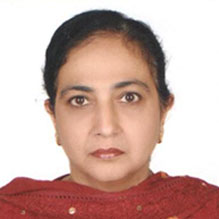 Mrs. Gulpreet Kaur

In 2013, his wife Gulpreet Kaur Anand joined as a partner in Gurumeher Vehicle Control Systems. An Arts Graduate with Post Graduate Diploma in Business Management, she has really turned to be an asset to the company with her versatility in managing both family and business.Gulpreet's participation in the business has given Manjeet Singh and Japjiv greater time and opportunity to pursue with the cherished goal of expanding their business.